Step 1 - Getting started.
Age 4-5-6 Join our U7 tots program. Weekends October-March. $325

Age 6-10? Start with the First Shift program. ($229 for full gear and introductory lessons)
Register at www.firstshift.ca. Watch for a Cape Breton Blizzard program.
Age 11-17? Connect with us and we will get you geared up to give it a try with a coach. If you can already can skate, at least a little, you will be able to be on a team after a few introductory sessions. If your skating needs some work, we will put you on a practice plan.
Step 2 - Gear needed. All players on the ice need to wear full gear.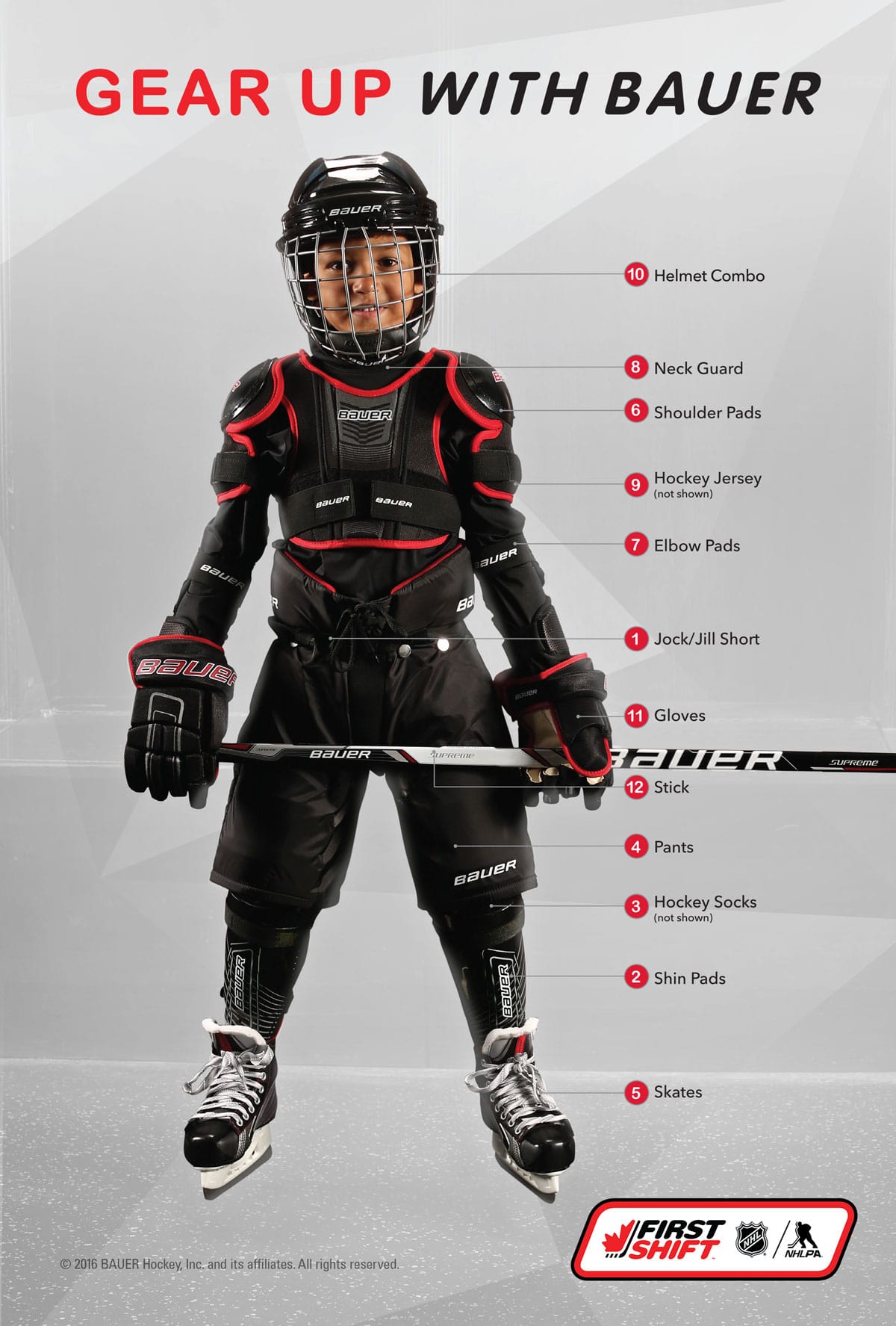 Head to toe - put them on in this order:
Base layer is usually a t-shirt or long sleeve thin-type shirt with leggings or jill shorts (or both). Sport socks that go above the ankle are recommended.
1. Undershorts (Jill shorts with velcro patches)
2. Shin pads
3. Hockey socks (attach by velcro to the Jill shorts)
4. Hockey pants
4. Skates
5. Chest protector
6. Elbow pads
7. Jersey
9. Neck guard
10. Helmet with cage attached
11. Hockey gloves
12. Stick (rightie or leftie?)
Don't forget a water bottle.
We have jerseys and socks and can provide loaner gear.
Step 3 - Get on the ice.

Regular season for most players begins in November and there are many opportunities to practice in September and October before playing a first, real game.

There are many classifications and terminology in hockey. For female hockey in Nova Scotia, AAA is the highest level of play and represents the top players in that age category in the province. AA is also high level play and may be a bit younger than the AAA teams or with players newer to the sport. The other levels are designed to welcome new players and recreational players in a competitive, flexible and fun program.
Reach out. We are here to help you get on the ice!
Hockey Calendar: